Call Noel now on 07852407140 for help with gambling problems, whether you yourself are suffering or if you have a loved one caught up in the addiction.

It can be a distressing time when your partner, friend or family member has a gambling problem. You will know that lies and deceit can be a feature of their behaviour. You will also know that secrecy is a big part of their lifestyle in covering up their habits. They will often be reluctant to share their bank statements with you or let you see what they are doing online. They will also be gone for long periods when they said they would be back sooner. Problem gamblers are also subject to huge mood swings and can be irritable and tetchy with family or friends seeking to help them.
It can be a positive sign if they acknowledge that they have a problem as they will be more likely to enter recovery.  However, it is common that problem gamblers suffer from what is known as denial.  Denial is when a problem gambler seeks to convince you that they know what they are doing, that they are following a system and that they can make their gambling pay.  The reality is often very different and can involve great financial instability.  Once a gambler crosses a line and their gambling becomes problematic it is very difficult to restore discipline. Problem gamblers will typically 'chase losses' as they seek to recoup the sums of money that were previously lost.
What can you do to help someone with a gambling problem?
1. Establish your own boundaries around their gambling
The important thing for you to do is to establish your own boundaries around their gambling and decide what you are going to tolerate and not tolerate.  The consequences for their gambling should always reside with them. That's why it is important not to offer loans or bailouts as that may harm or delay their seeking help. If you decide to give them loans you may be facilitating their addictive behaviour and preventing them from entering recovery.
Problem gamblers can be highly manipulative and can often threaten self harm if you don't bail them out.  They might also refer to owing money to dangerous individuals.  Some of this may be true but often these threats can represent just another way of obtaining more loans in order to keep on gambling. This is why it is important to be firm with your boundaries as 'no' should mean 'no'.
Within families problem gamblers may target the most vulnerable member of the family with sorry stories in order to secure another line of credit. It is important that as a family there is a coherent line of communication as often a problem gambler will have created divisions within the family by setting one against another.
2. Communicate that there is help available
Let them know that there is help available if they want to stop and that you will support them. But it is important to remember that the decision to quit gambling has to be theirs.  Gamblers Anonymous (GA) is a fellowship and they run support groups in the community for people suffering from gambling addiction. GA was inspired by Alcoholics Anonymous and the 12 Steps of Recovery.The meetings are comprised of former problem gamblers and will know what it is like to have financial problems and debts.  You could offer to take them to a meeting but you need to make sure that the meeting is 'open', which means that family and friends can attend.  'Closed' meetings are the most common and this means only those with a gambling problem may attend. Check the Gamblers Anonymous website for more information.
Those in denial from gambling addiction will often say that they are not that bad and that they don't need to go.They might consider counselling, as in their minds that is more safe, but GA meetings are often avoided at all costs.
3. Liaise with the National Debtline
The National Debtline  may be able to help if you are worried about debts and the family finances. Their helpline number is 0808 808 4000, which is open Monday to Friday 9am to 9pm and on Saturdays between 9.30am and 1pm. They provide free, independent and confidential debt advice and advice on money matters.
4. Contact Gam-Anon
If you are affected by someone else's gambling then Gam-Anon can help. Gam-Anon is the sister fellowship of Gamblers Anonymous.  Their meetings are for anyone who has been affected by a loved one's gambling problem. The people there may have been where you are now.  There is no need to register in advance or anything like that, you just turn up.  There will be people there just like yourself, people who have suffered from a partner's gambling.  They meet in church halls or community centres, but don't have any religious association.  The format of their meetings is that a member will share their experience, strength and hope about dealing with the problem. You might have an opportunity to speak but don't have to.
The 12 steps approach can be very beneficial to recovery from addiction. However, the approach is not for everyone so that's why it can also be fruitful to seek face to face counselling so that you can explore your particular psychological needs. It is not the role of a counsellor to suggest what you should do. However, a good counsellor would help you to discuss your options and to signpost you to other sources of help.  It is important that you have an opportunity to make choices in a private, confidential and safe environment.
5. Self care
Remind yourself that you need support in order to deal with the ramifications of someone else's problem gambling.  Make sure that you reach out to your social support network to share your anxieties and fears. Shame and embarrassment will keep you isolated.  Try to say to yourself that there is nothing to be ashamed about. By reaching out, you may find that friends have had something similar to deal with. Above all else start to look after yourself.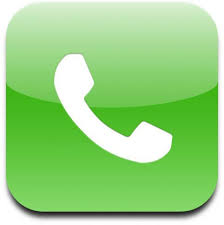 Noel Bell has extensive experience of working with addicted clients with over 20 years experience of the 12 Steps of Recovery and can help with the issues faced by family and friends of the problem gambler. He is a fully qualified psychotherapist based in Sydenham and at London Bridge. Contact him now by calling 07852 407140
See also
Gambling problem support
Dealing with gambling urges
What to do when your partner has an active addiction