Call Noel now on 07852407140 for help with gambling problems, whether you yourself are suffering or if you have a loved one caught up in the addiction.
For some people gambling is an activity that does not produce negative impacts on other aspects of their life. For others there is an inability to stop once they start. The phenomena of chasing losses creates a downward spiral, feelings of guilt and remorse following a losing spree as well as depression associated with the 'low' after the 'high'.
If you are unsure whether or not you may have a problem with gambling you can undertake a diagnostic assessment at the following websites:
Gamblers Anonymous 20 questions – American version of the 12 step fellowship.
Massachusetts Council on Compulsive Gambling – This website lists the DSM5 criteria for 'gambling disorder' and the South Oaks Gambling screen (SOGS) diagnostic tool.
Self assessment tool –  Are you a compulsive gambler? Recognising gambling-related problems.
So you have a gambling problem? 
If you know you have a problem and are aware that you need to do something about it then the most important thing to do is to stop and to try to stay stopped. Once your gambling has crossed the line into compulsive behaviour it is extremely difficult to control it. No matter which therapeutic intervention is adopted a period of abstinence is essential in order to assess options and to reassess decision making.
Some of the immediate things you can do help you stop gambling:
Self-exclusion
You can ban yourself from the bookmaker shops by taking a passport sized photo to the shop, or casino, and completing a self-exclusion form. Offering self-exclusion is a licensing requirement for each individual operator based in the UK. Of course, it is difficult to do this for all shops, especially if you live in an urban area with many bookmaking outlets, but banning yourself from your nearest, or your favourite ones, could be a helpful start. Some betting shops offer the option of sending a copy of your form to a few more branches of the same company, in the same area.
You can also request self-exclusion from UK based online operators. However, some internet gambling sites are based overseas and they will not be licenced under the terms of the Gambling Act and may have different policies on self-exclusion.
If you have any questions on the self-exclusion scheme visit the Gambling Commission FAQs section.
Blocking software
You can download blocking software for your computer that will block access to all gambling websites. The software is available to purchase in the commercial market but Betfilter offers a free 7 day trial so you can assess the effectiveness of their product before buying. Gamblock is another blocking software product.
The blocking software is normally by device.  At the moment iphones do not have any proven blocking software.  However, for smartphones, you can install parental control software to use as your main internet browser, and then deactivate the original browser. You would then need to ask someone you trust to set up a password for the new software, so you can't change the settings yourself if you feel an urge to gamble.  You can search for parental control software on Google.
Management of your money
You could ask a trusted friend or family member to manage your money for you. Remember ATM can stand for access to money. Without money there is no opportunity for gambling.
Your bank is unlikely to block your card from making gambling deposits.
If you would like to protect yourself further still, you may want to look at changing your bank card from a debit card to a basic bank card that you wouldn't be able to use online. This is something you can speak to your bank about.
Avoid isolation
You could attend meetings of Gamblers Anonymous (GA) who run support groups based on the 12 Steps of Recovery developed from Alcoholics Anonymous (AA).  There is no need to pre-register in order to attend a meeting, you simply just turn up on the night.  You can find your local meeting by using this link. There are no professionals or clinicians at these meetings, just people like yourself who are seeking to stop gambling and stay stopped. People share their recovery stories and you might be invited to speak and to tell your story but there is no need to speak if you don't wish to.  At your first meeting it might be useful to just listen to others recount how they dealt with their gambling problem.
Consider Counselling & Psychotherapy
Counselling is a safe and confidential space for you to discuss the impact of your gambling and to explore why it is you are doing it. The sessions would usually be once weekly, lasting just under one hour at a time, at the same time and place, with the same person, so that you can establish a trusting relationship with them. Counselling requires a commitment of time but will offer you the opportunity to explore your life choices in a safe, confidential and private space.
See also: How to deal with gambling urges and identify your gambling triggers and help for family and friends of the problem gambler.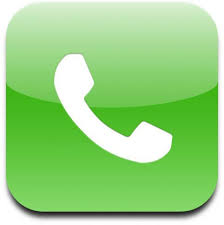 Noel Bell is a fully qualified and UKCP accredited psychotherapist based in Sydenham and at London Bridge. Noel has extensive experience of working with addicted clients with over 20 years experience of the 12 Steps of Recovery. Contact him now by calling 07852 407140
See also
Dealing with gambling urges
Support for family and friends
FOBTs and problem gambling treatment